Home Again
Well not home, but back to KL.
Lau and I somehow managed to get up before the others so we woke them and enjoyed a lazy breakfast while they got themselves packed and ready. We settled our account and took a few final photos before the midday boat back to Mersing.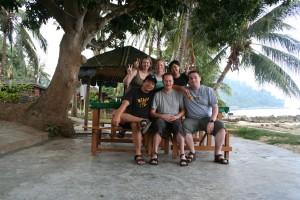 Kylie, Nat, Suhana, Lau, Andrew, Ash.
The boat ride home included an amusing Arab family who refused to load their own baggage (despite having an enormous son who should be playing American football). Language difficulties and general stubbornness led to a funny stand off between them and the boat crew. The same occurred at the other end in Mersing.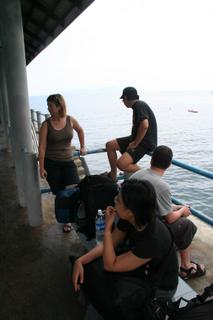 We were pleased to discover that the haze had cleared quite well on the way back to KL (apparently it's worsened further north at Langkawi). Kylie dropped me back at Andrew's place - a little salty, sandy, sunburnt and ready for a shower and an early night.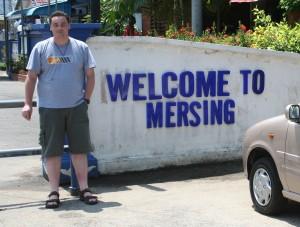 Laying on the beach can be quite tiring... :)